Let's try this again.
Covid 19 may have made this the worst year in my history but it also brought some good. I'm talking Arnold here, our foster dog that we finally adopted.
There were so many reservations why we should not do it, but with Covid 19 they evaporated. What did anything matter when we could not travel or socialize.
So yes, he is dog aggressive. But it's not like we are going to dog parks or are letting him off his leash. We are not traveling to to visit our daughter Liana in Denver where his type of dog is a strict no-no. And traveling on a plane is a strict no-no for me now.
Going to Europe for a few months? Not happening either. So no dog sitter needed. And we had already kind of given up our dog-sitting business.
Instead we have a lovely dog who has ground down his teeth on a cage or a chain as the doctor tells us. No vampire look for him. He had to go as a regular dog for Halloween.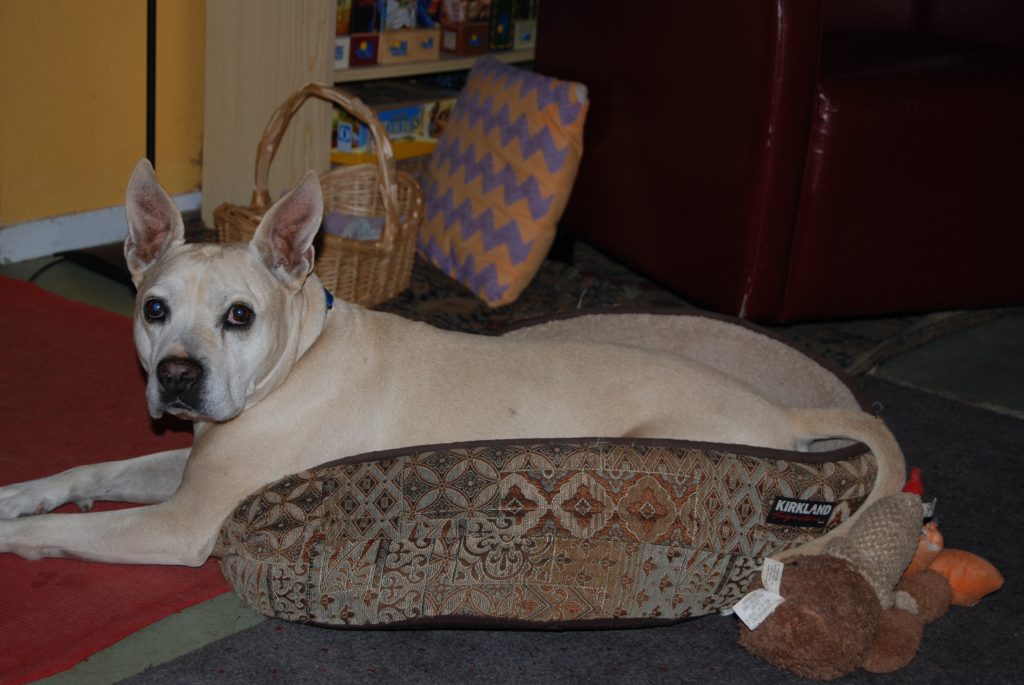 He insists he fits into Daisy's bed and I quit arguing. He's some sort of Amstaff pitbull mix and he loves stuffed toys that squeak. He does take them apart and is thrilled when he gets to the hard plastic that encases the sounds.
He's what gets me out of the house every day. Or most days. He gets Stephen out twice a day. Did I ever mention I'm not a morning person?
When I fell during the summer and ended up with, among many other aches and pains, a broken kneecap, I did not walk anywhere. I installed myself in bed with reading and streaming materials. My broken finger prevented me from knitting or any other useful activity.
But here I am, all better. Well, the knee is better, but the broken finger combined with my osteoarthritis is still causing issues. No fists, at times a trigger finger, tasks that involve hands are a bit more laborious, but overall, I was lucky.
Here is a photo from our neighborhood walk. I love the leaves in the trees, let me share with you.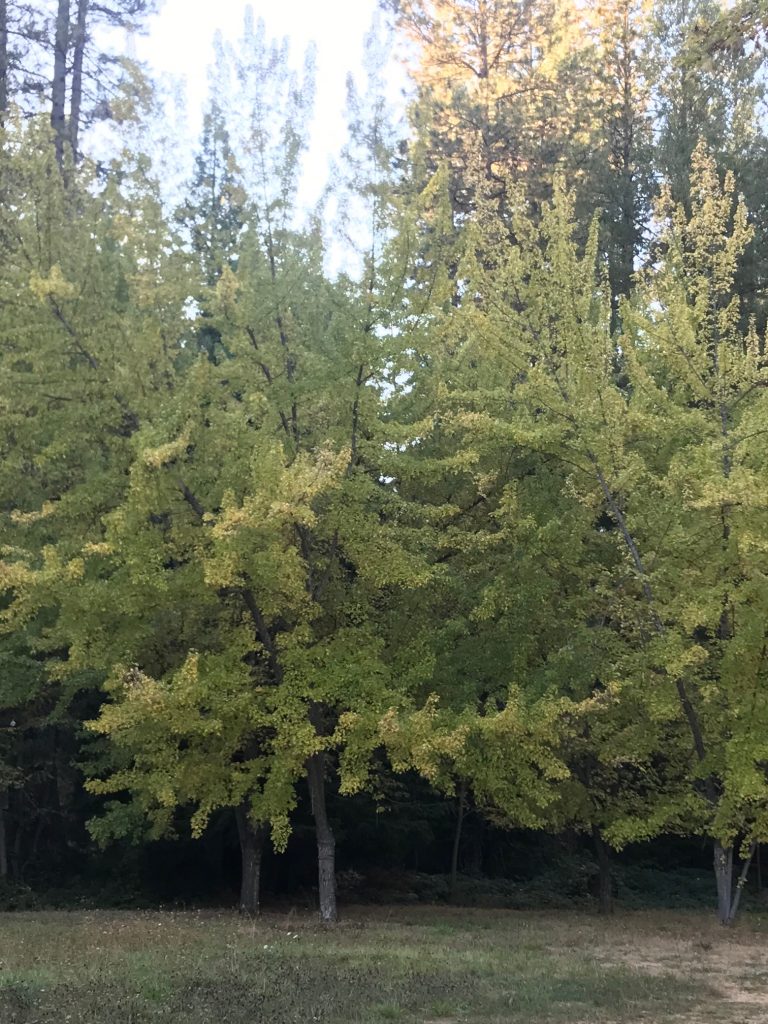 When not outside and not reading or streaming, I have started work again on the quilt for Toby, our son. I'm trying to motivate myself to get going today. But already I have been baking instead and restarted this blog. That should give you an idea how much I'm in need of motivation.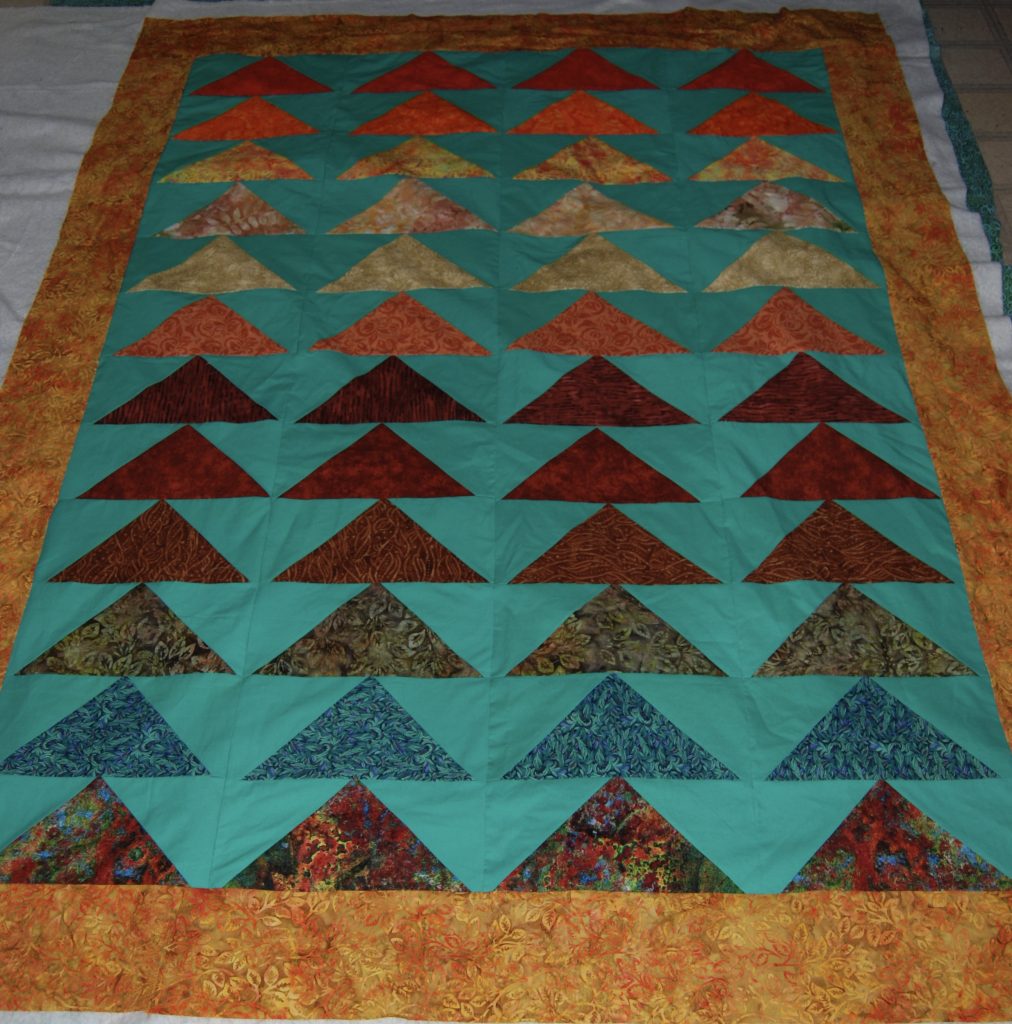 My eyes have been bothering me a lot lately, especially after reading 3 books in 3 days. Now my sight is a bit blurry and they're watering when I try to focus, which I'm doing right now while writing this.
Let me give you the three book titles in case you need inspiration:
Isabel Allende – A Long Petal of the Sea
Leah Remini – Troublemaker
Delia Owens – Where the Crawdads Sing
It's been fun being back and reconnecting.