Day 2 at Stitches West
I was in training for weeks to be ready to get up for my Stitches class. Why they start classes at 8:30 am is beyond me. But when the day arrived I was so excited I woke up voluntarily in time.
Most important lesson was learned yesterday, at home. Just because I learned how to do something does not mean I should. What was I thinking? With renewed enthusiasm after my Stitches Saami Mitten making class with Beth Brown-Reinsel, I tackled Liana's Deathflake Mitten.
I started by unraveling what I had because I had learned about yarn dominance. Who would have ever guessed there is yarn dominance. Stranded knitting is knitting with two or more colors where you carry the yarn along in the back of your work. As you go back and forth between the colors one has to make a decision: place the yarn you are about to knit above or below the yarn you just knit with. Confused yet?
Guess which is the dominant yarn? The one that gets placed above the one you just knitted with? Guess again. Right, it is the yarn you carry from below. Since the yarn that goes above has a shorter distance to travel, it creates a smaller stitch. The other yarn from below creates a slightly bigger stitch, therefore becomes more dominant and visible in the pattern.
In the pattern of the Deathflake mitten I believe I'll make the white the dominant yarn.
We also learned the braided cast on. With enthusiasm I incorporated that trick into my mitten. Since the mitten only asks for white and black yarn I picked another color, red, and knit away. Except, I don't like it. In my usual fashion instead of immediately frogging, I'm knitting on. I'm not sure what I'm waiting for. That I'll get used to it? That it'll start looking better? Right now the balance is out of whack. It hurts more to frog than looking at that braid. Until that balance changes I'll keep on knitting.
Another trick I learned is a herringbone braid. Yes, I will also incorporate this into the mitten. Perhaps adding insult to injury will make it all right and balance out.
When learning to work with 3 stranded colors in a row, one really starts to appreciate 2 stranded knitting. The latter I found very difficult until the 3 stranded.
Mittens are mostly knit in the round. What helps in stranded knitting is turning the work inside out and knitting on the inside. That gives a better tension to the strand that is carried around the corner from one needle to the other.
Really, this was a most amazing and outstanding class. I never did get a mitten done, but I do have a picture to show you. This is a class picture of all the started mittens.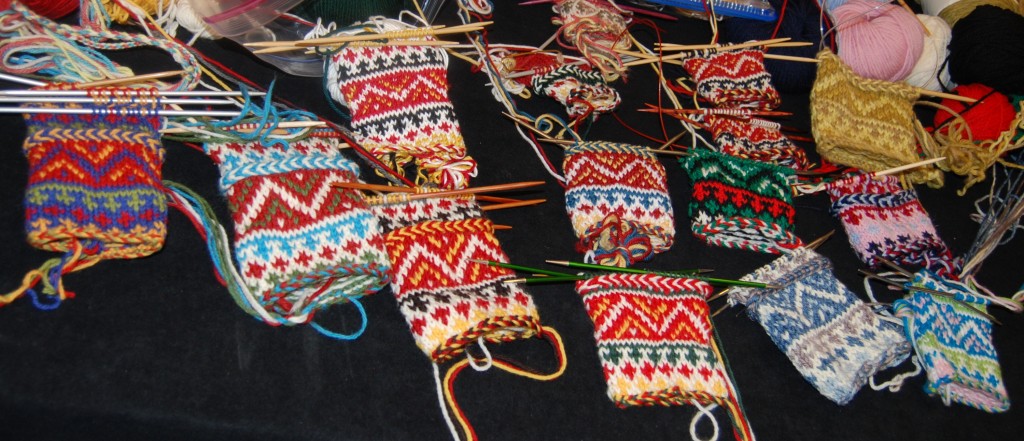 I'll document here the rest of my purchases at Stitches. Starting where I left off yesterday, the rest of the Plucky Knitter loot.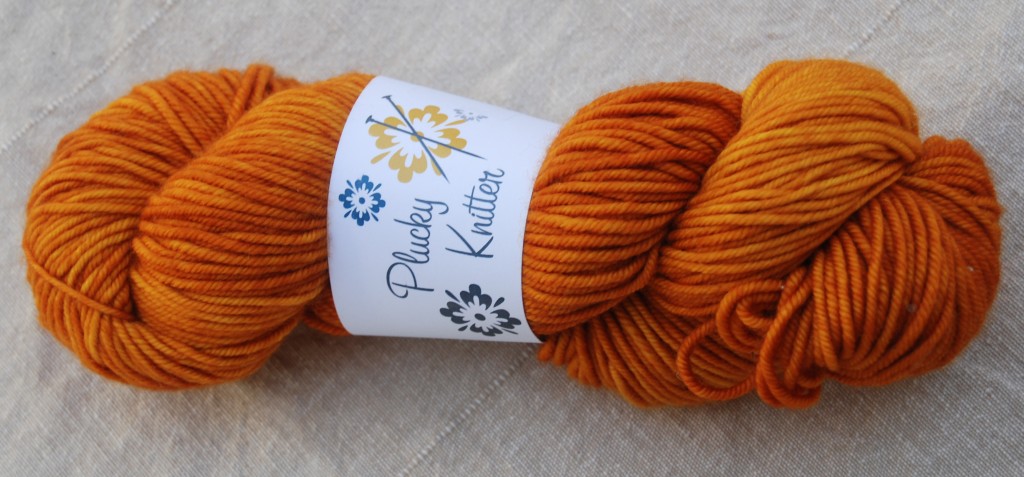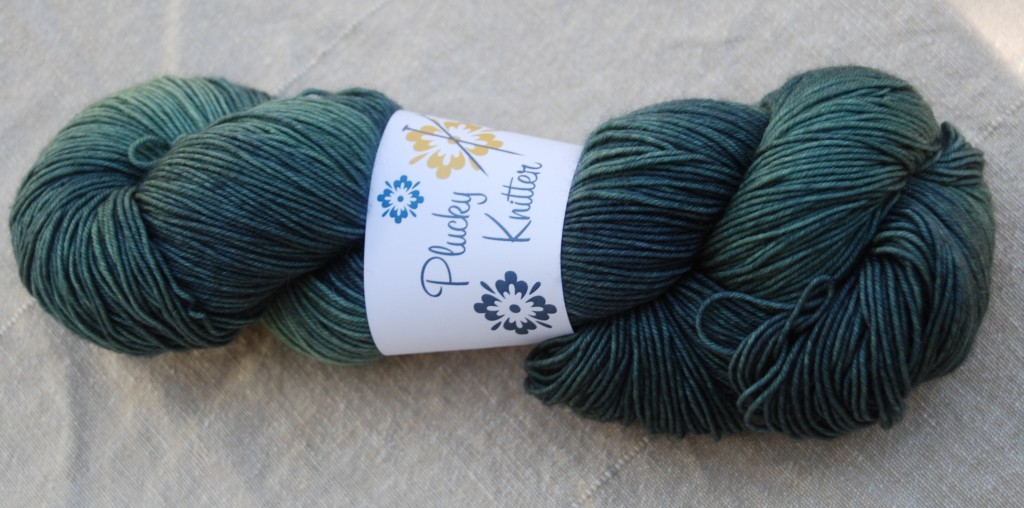 Every knitter should have a ball of Kauni once in their life. This was my time and not surprisingly I picked the rainbow color. Not sure what to make with it yet. Though I'm a firm believer that if I buy it, the idea will come.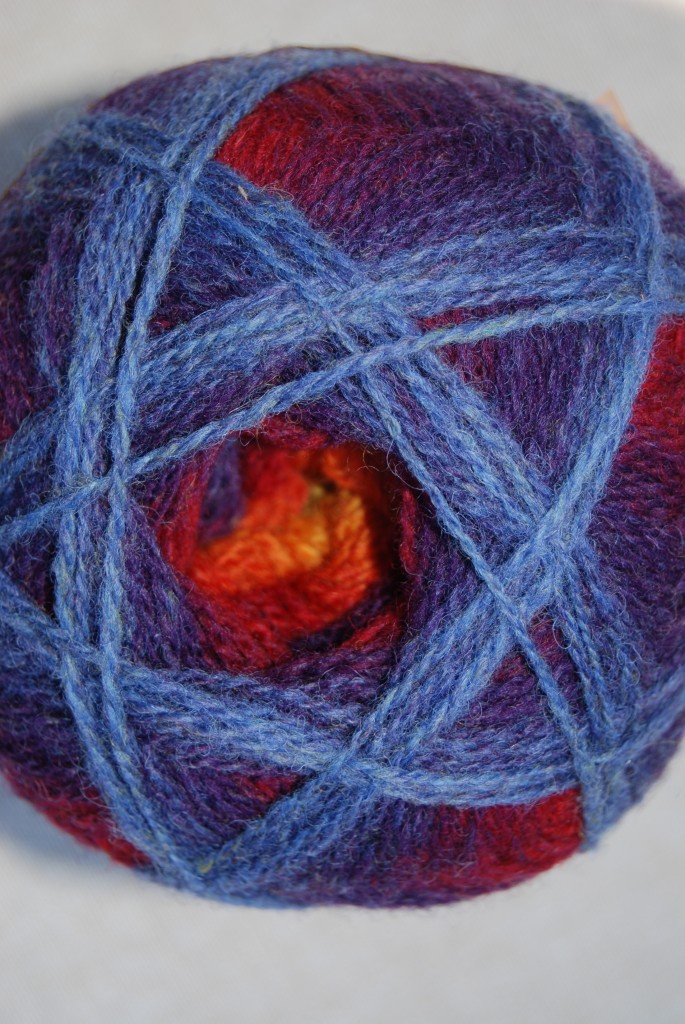 How beautiful this yarn knits up and I have photos to prove it.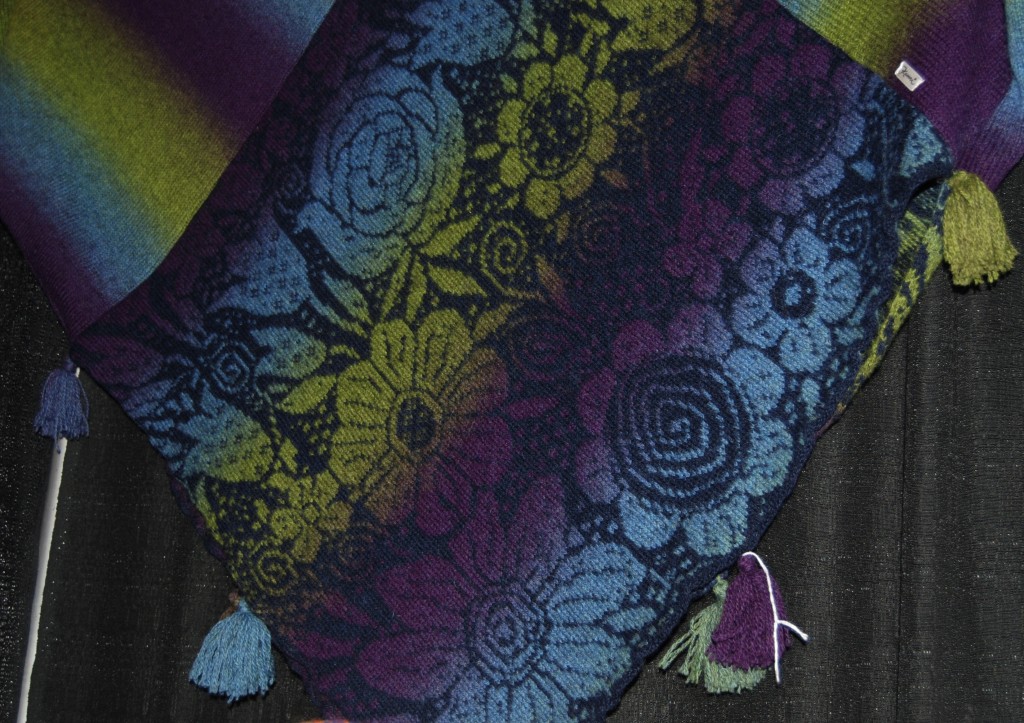 As I am a knitting Mama, I could not neglect my knitting daughter. I sure wish the knitting bug would bite her like it did me. Then we could be a mother-daughter team at Stitches. To be an enabler I selected two skeins of heavy weight yarn. Unless otherwise instructed, this is what my daughter knits with right now.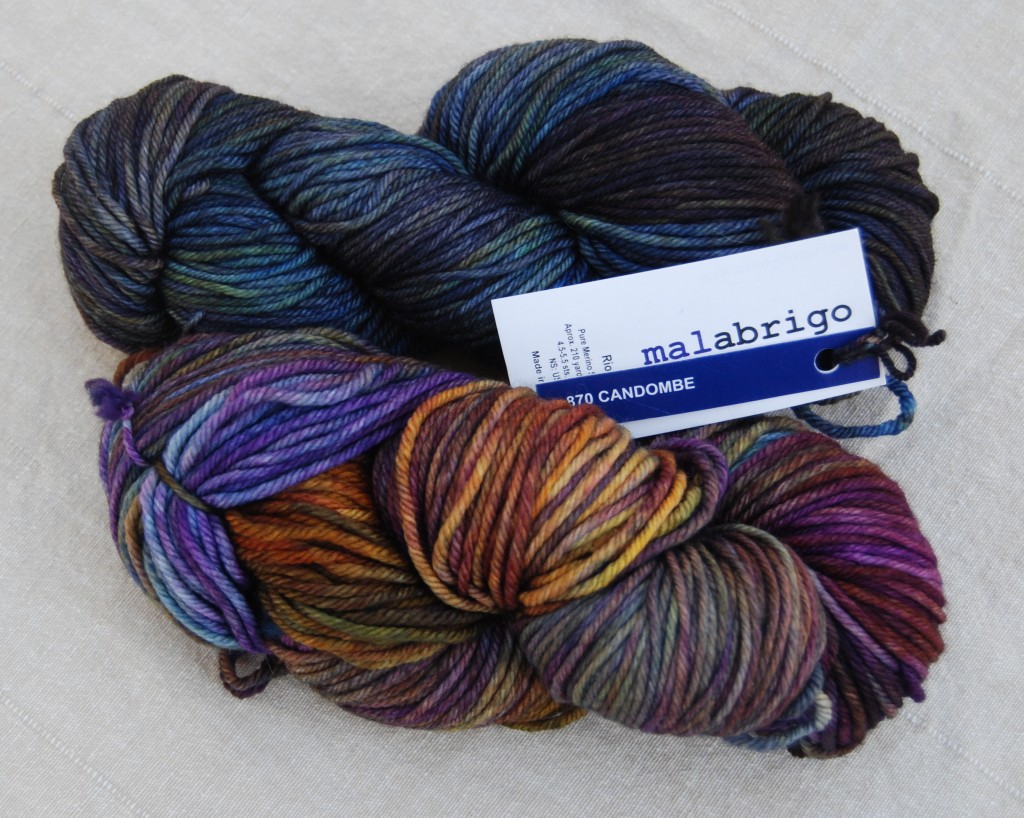 What is left to show you is the fiber. A spinner needs to increase her fiber stash, don't you think?
I had a very nice chat at Greenwood Fiberworks. What attracted me at first was the prominently placed fiber with bling. It was downhill for my credit card and me from there.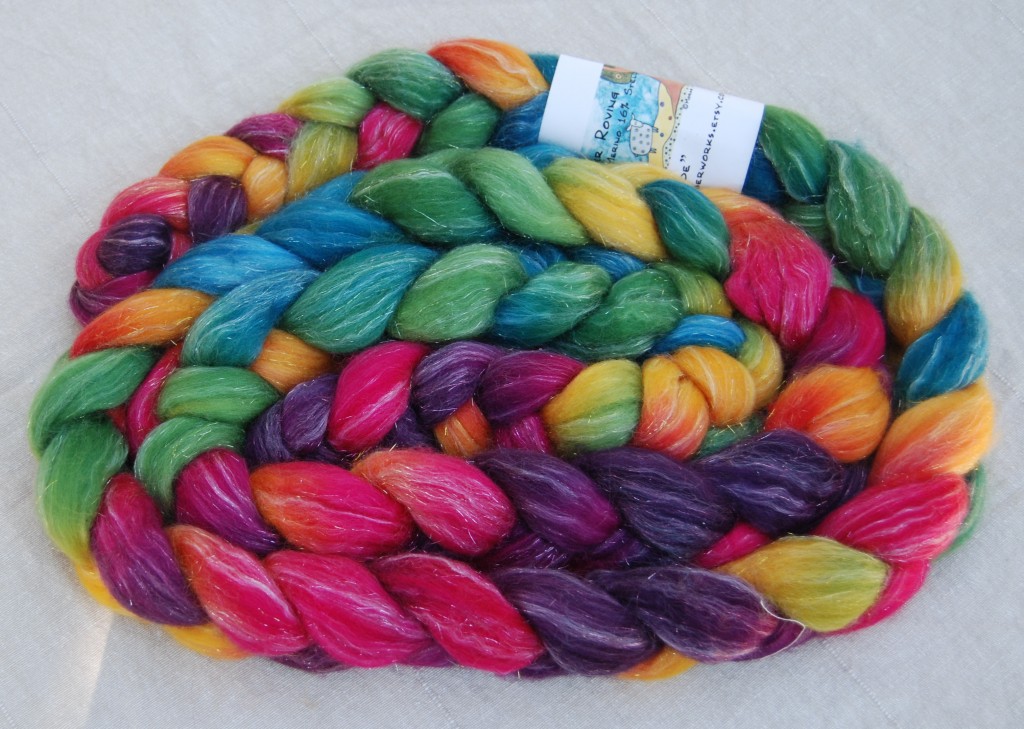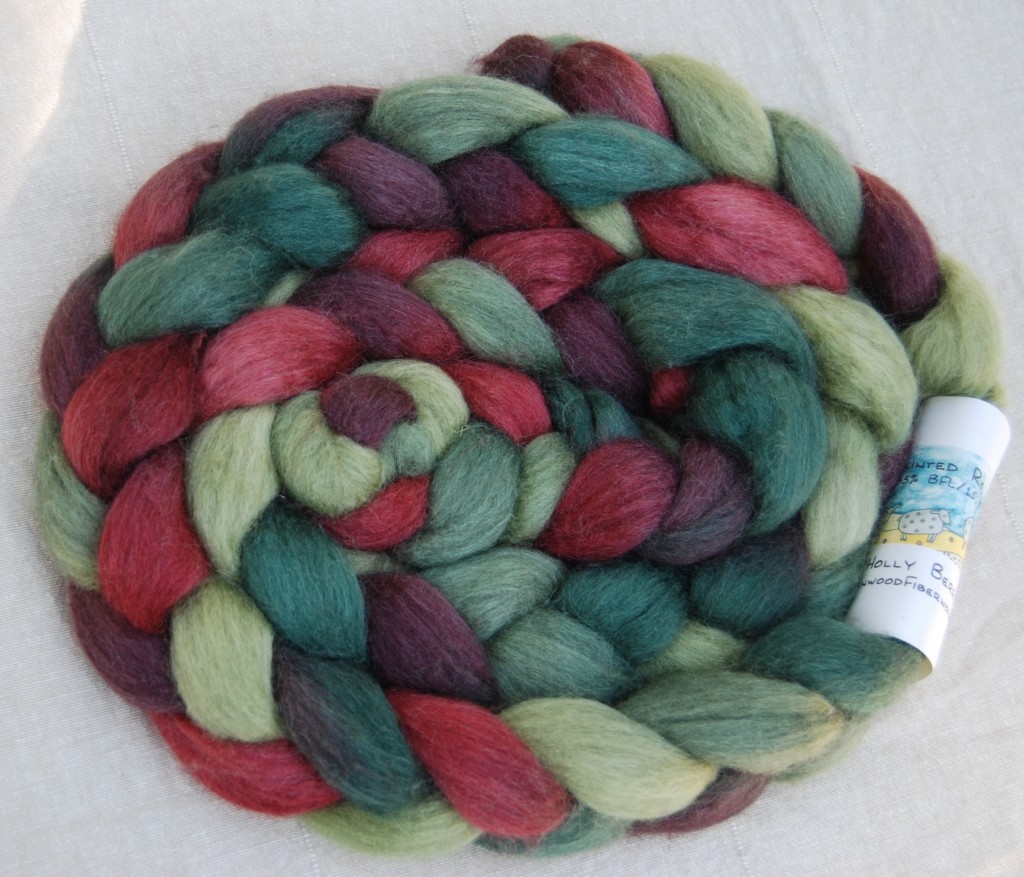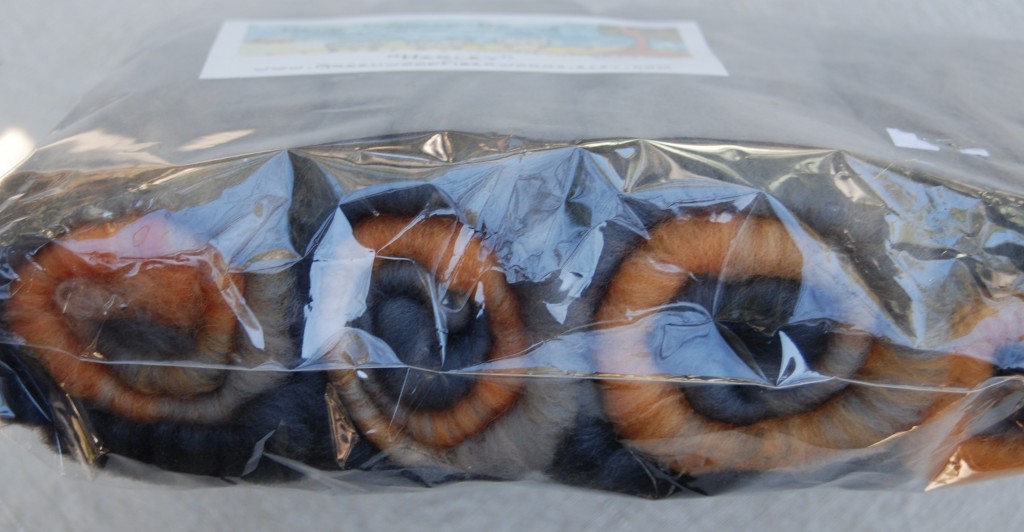 I also picked up a couple of grab bags from Abstract Fibers.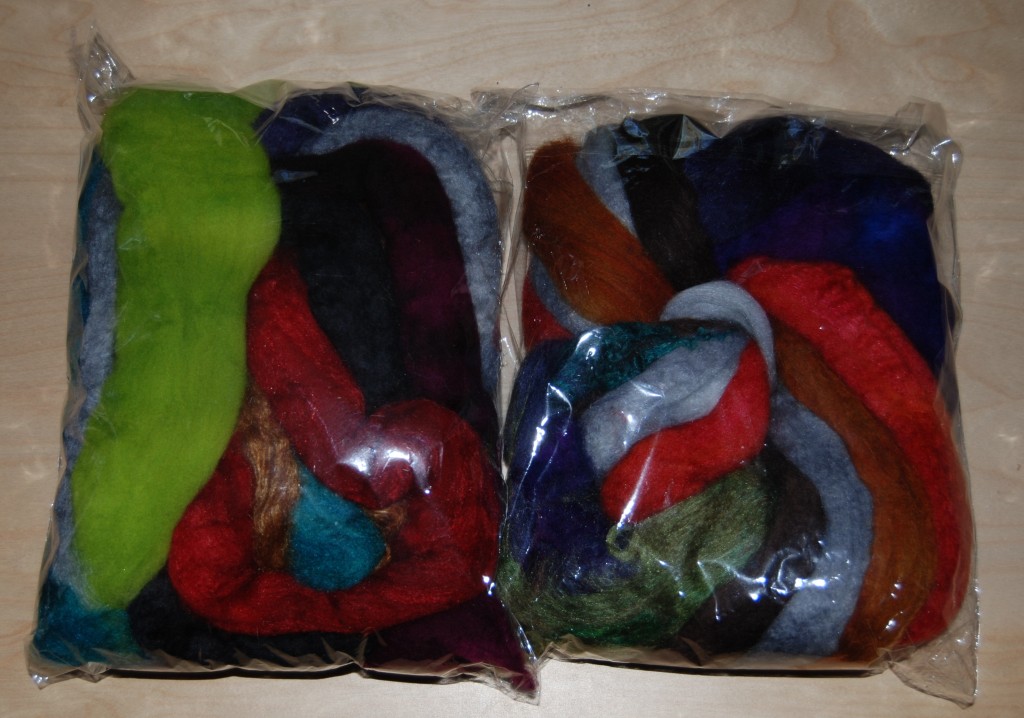 Enough photos for today. Yes, there are more. NO! No more loot. Isn't this enough? Just photos of yarn not bought and left behind for other.
Have  knitting day!