Yes, success is mine, almost. Of course I'll weave in the ends and block. Yes, this year. I think.
I'm over the guilt joy of bringing back lots of yarn from Stitches West. There actually is less yarn and more clothing. Well, only if cowls qualify. Surprising myself, I started using Plucky Knitter yarn first. Not surprising myself, I made yet another Zuzu's Petals cowl/shawlette. Eventually one might get tired of this pattern, though I don't see why.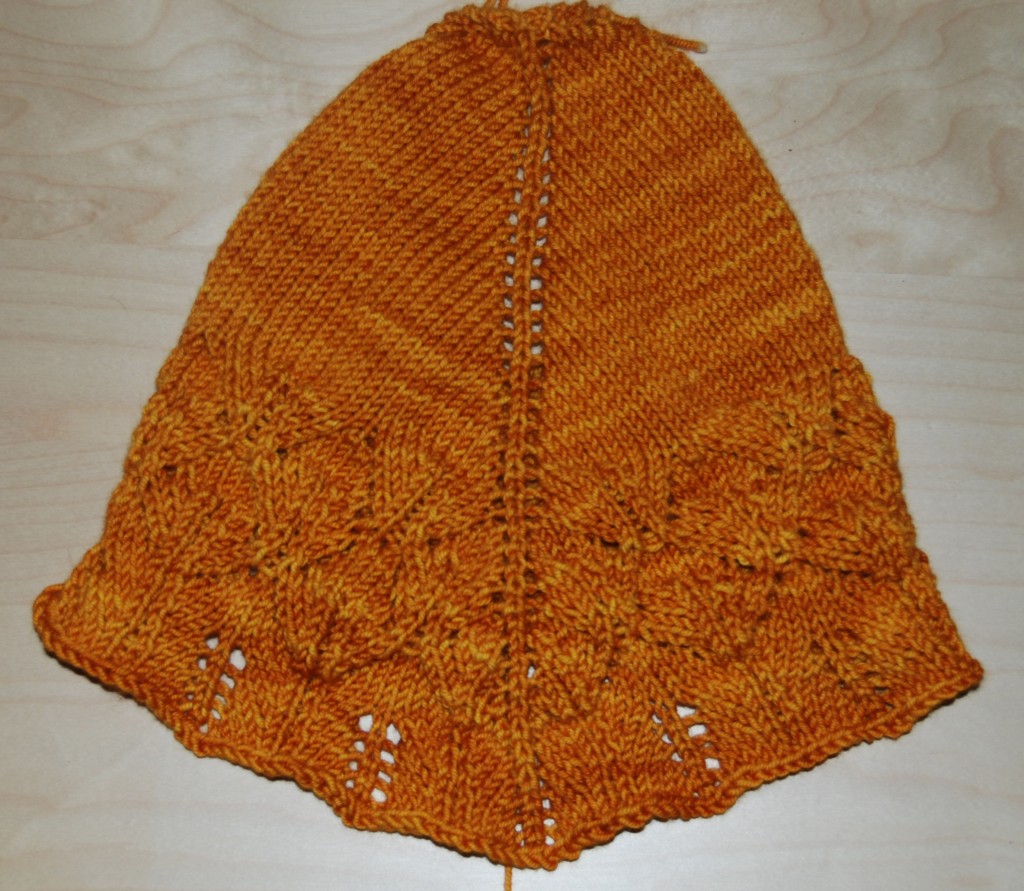 Reminder: this is neither blocked nor the ends woven in. A super-fast knit that uses very little yarn. Did I mention this is my fourth?!
Another easy and very fast knit was the Benton cowl. It was the yarn I could not keep my hands off that made me do it. The Miss Babs Sojourn: cashmere and silk. Yes, I know, expensive, but try keeping from knitting with it. That's the sign of an exquisite yarn, one you have to transform into something wearable to keep on feeling it.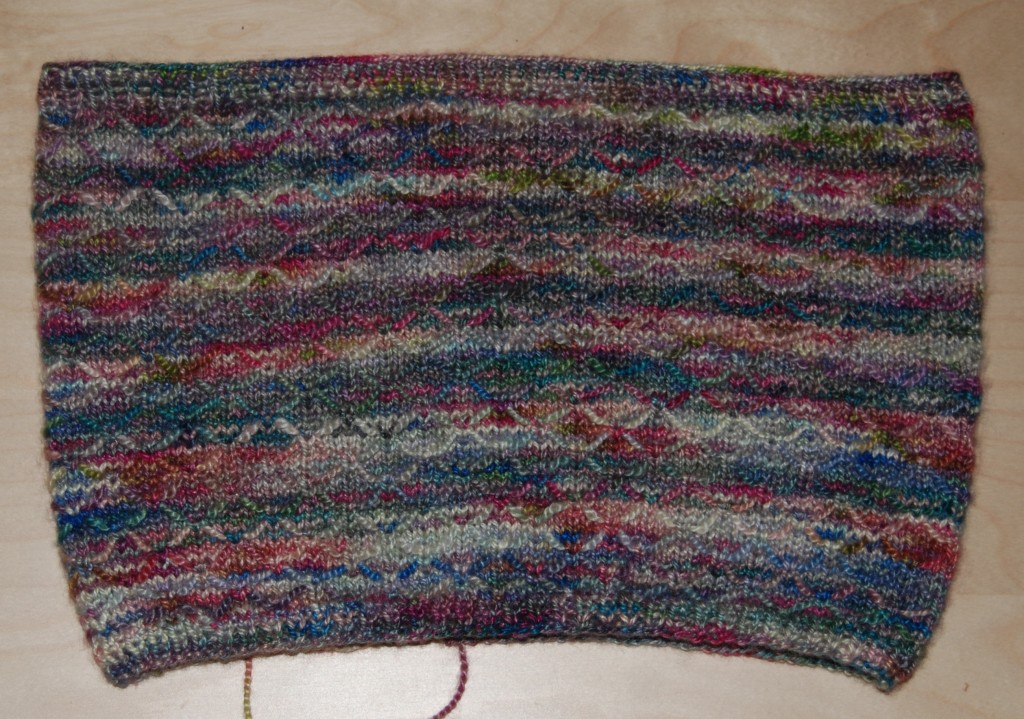 So what it's not blocked or ends woven in either. Does not need blocking. The ends woven in? More so.
Other news on the yarn front? Yes. I would like to order three rounds of yarn from three different places. Resistance is futile? We'll see.
I would like to make another shawl but have not found the pattern yet. Something stripy. With the plucky knitter yarn. I should have gotten more of one color. Don't have enough for a large Derecho. Enough in yardage but not in the right colors. I could work around that issue, right?